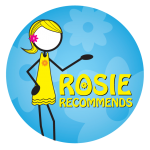 An audio program from one of our personal favourite authors and speakers on the topic of time management and productivity – Brian Tracy.
Bearing the tagline "Master Your Time and Master Your Life", this program teaches the philosophy of time management, helps you internalise it, and helps you develop a belief system that will make your every moment more efficient.
The program has been designed to give you everything you will ever need to know about mastering your time for your personal life and career. Your life will simply work better.
Available as 6 CDs or MP3 downloads, this 7 hour program teaches you to:
Model your own behavior after the most efficient people
Learn to lead others as an example of successful time management
Become results-oriented, working smarter, not harder
Delegate more effectively and become more adept at prioritizing
Energise yourself with the positive results of your labour
There's ALOT of love for Brian Tracy's products and programs at FizzyMilkJelly, and Trudy includes many of his insights and techniques in her one-to-one coaching with clients, because they GET RESULTS!
Head on over to BrianTracy.com and take a look for yourself … but a word of advice – set yourself a time limit and an alarm to make sure you don't spend all day browsing there!