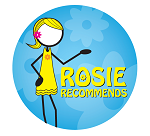 There are endless possible ways to use this week's recommendation: "Over-the-Door Shoe Organiser."
The wonderful thing about these over the door organisers is that they do not take up extra space in your home.  You simply hang them on the back of a door (or on the side of a wardrobe) and you gain space for keeping your home tidy.
Possible uses for the Over-the-Door Shoe Organiser:
Near your home entry  or in the mudroom: hats, gloves, scarves, dog leashes, sun glasses, keys, umbrellas
In the office: postcards, envelopes, tape, stapler, small notebooks, notecards, pencils, invitations, hole punch
In the bedroom/closet: jewelry, socks, scarves, underwear, hosiery, hats
For your hair care products: curling iron, hairspray, brushes, combs, gel, blow dryer, head bands
In the nursery: diapers, wipes, pacifiers, lotions, diaper cream, pajamas, socks, t-shirts
Gift Wrapping: tape, scissors, bows, tissue paper, gift cards, ribbons
Kitchen Pantry: spices, food packets, boxed pasta, drink mixes
Child's Room: cars, action figures, Barbie Dolls, stuffed toys
Tip: Create labels for each item so family members are able to place items in the correct pockets.
Click on the images below to find these items on Amazon.co.uk or search "Over door shoe organiser"