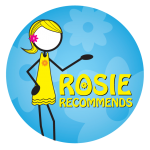 This week's recommendation is a personal favourite. Having spent years trying to organise multiple boxes for boots and shoes, all of varying sizes and quality, stacked in strategic ways to try and avoid avalanches, often with no clear way of knowing which items were in which boxes … these have been an absolute treasure.
Not only do they keep your boots and shoes beautiful, they look great when all stored together.  It's simple to see what's in each box, and they stack brilliantly. (For those of you who want to take it one step further you can always add a photo of the contents on the front of the box for quick identification of contents).
As well as boots and shoes, they also do boxes for handbags.
Even better still, they are really inexpensive.  Organising your boots, shoes and handbags can be simple and cheap(ish).
One place you can purchase these from is The Shoe Lounge (theshoelounge.co.uk). A bit of googling will offer up other options too.