This week we're all about getting fit!
This week's page – Pete's Printable | Exercise Planner – has been designed to make sure you plan for exercise across all three areas, Cardio, Strength and Flexibility.  The new printable is now available to download.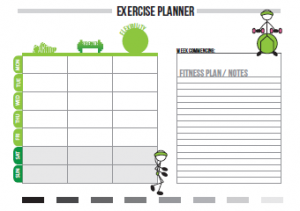 Head on over to the main Pete's Printable page to download this week's printable.
All existing members will have Pete's printables added to their membership each week automatically.