Welcome Facebook fan!
Scroll to the bottom of the page to find out how you can get an ALL ACCESS PASS at very special prices:
£15 for a year (usually £27)
£97 for lifetime (usually £137)
Make this the year you get organised!
If you are looking for a simple system to help you organise all the key areas of your life, then look no further!
The FizzyMilkJelly organiser sets have been designed to help you do just that.
Your system ~ Your way
The pages within each set are designed so that you can:
Download them
Type into them
Save them
Print them out
Write on them
Pages can be printed in whatever size you find suits you best.  They default to A4 allowing you plenty of room to record all your vital information, or you can use your print settings to shrink them to A5 for a more compact and portable planning system.
With the downloadable organiser form sets you have an endless supply of refills for your planning system.  You choose the pages you want to use to get organised, and you have unlimited access to print and reprint as many copies as you need.
Our pages are colourful too – which is what makes them extra special.  It's easy to see which life area each page in your personal organiser, or home management binder, relates to.
You get it ALL …
There are individual sets for each of the following life areas: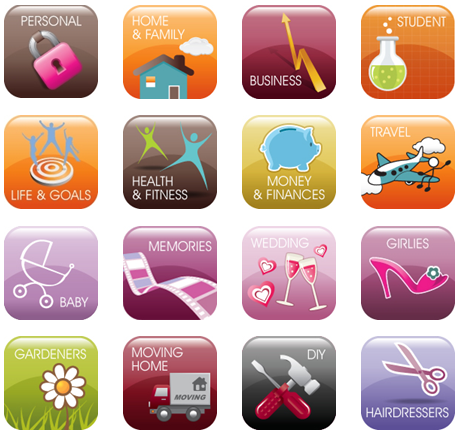 … and MORE
We are constantly adding complete new sets as well as new pages to current sets – as and when our members request them.
With an ALL ACCESS PASS (annual or lifetime) you always receive new content added to your membership as it is created.
What are you waiting for?
To activate your ALL ACCESS PASS simply choose from the options below and your membership will be activated as soon as you complete the payment process.
ALL ACCESS PASS – Annual Membership: £27.00
GET YOUR FIRST YEAR FOR JUST £15 USING CODE FMJFB15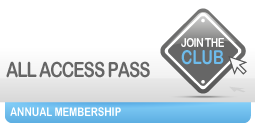 Still not 100% sure? Take us for a test run
If you're still not 100% sure and want to take a look around and get a feel for everything you'll get as an All Access Pass club member, you can take us for an all access seven day test drive for just £4.95
ALL ACCESS PASS – 7 Day Test Drive: £4.95 for 7 days